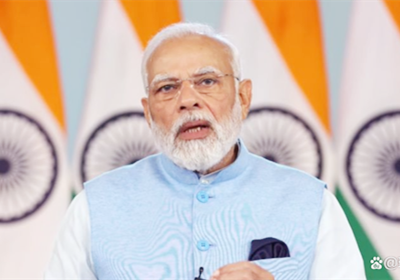 PM Modi announces 'Startup Bridge' between India and Italy
As India and Italy are celebrating 75 years of bilateral ties, Prime Minister Narendra Modi has announced Startup Bridge between the two nations to strengthen existing bonds. The Startup Bridge between two nations intends to connect startups, investors, incubators, corporations, and aspiring entrepreneurs from the two nations and give them with resources to grow worldwide. The Start Up Bridge between the two nations serve as the technology infrastructure and common platform via which future joint programs will be run. With the new Startup Bridge, India and Italy will emphasize increasing cooperation in renewable energy, green hydrogen, IT, semiconductors, space and telecom. Both countries will also focus on strengthening their economicties.
Startup 20 formed during G20 Indian Presidency
During its G20 Presidency, India has established the first Startup20 engagement group, a group that has the ability to change the G20 and drive development trend through innovation, collaborative effort, entrepreneurial spirit, and social inclusion. By partnering through the startup20 engagement group, member country startups are able to recognize and tackle important issues in the creation of new products or services that not only make a business sense but also address social and environmental concerns. Startup20 can play a crucial role in resolving startup-related international issues. For instance, when entering a new market, startups may encounter regulatory obstacles and challenges, such as legal frameworks and business practices. Startup20 can serve as a global hub to facilitate collaboration and knowledge sharing between leading startups and governments. Youth in India is a tremendous asset to the country. As the world undergoes a profound transformation characterized by shifting social dynamics and technological advancements, the youth population will contribute to the nation's aspiration for global leadership.
The Current Situation of Unicorns in India
The Startup India system launched by the Indian Government is helping a lot of entrepreneurs to formulate a successful pathway for business in India, the ultimate goal of this plan is to bolster an efficient ecosystem that encourages and empowers startups and accelerates innovation in India. The number of startups has grown from just around 350 before 2014 to more than 90,000 in 2023 with over 100 unicorns.
But India has only 17 profitable unicorn start-ups, according to market research platform, Tracxn. The country houses 114 unicorns of which 80 startups' data is publicly available. The top profitable companies include stock brokerage platform Zerodha, Software as a Service (SaaS) platform Zoho, e-commerce platform Firstcry, fintech firm Billdesk, and a few others. Other profitable start-ups in the list are Molbio Diagnostics, Uniphore, Xpressbees, Physicswallah, IPO-bound Mamaearth, CoinDCX, and more. There are a couple of special cases as well. For instance, fintech company PhonePe was acquired by Flipkart in 2016 but it separated its ownership from the Walmart-owned brand officially this year and therefore its status remains uncertain. PhonePe also shifted its domicile from Singapore to India.
Data by Tracxn also revealed that in the last two years, around 16 start-ups have moved away from their unicorn status. These start-ups are no longer unicorns because they have either been acquired or been listed on stock exchanges. The last two years also saw companies making their debut on the stock markets. The list includes Paytm, Zomato, Nykaa, Delhivery, PolicyBazaar and Five Star Business Finance.
While the unicorns may be experiencing a funding crunch, with investments sliding as much as 50 per cent especially in the case of late-stage start-ups, it is important to note that 2021 was a momentous year for this ecosystem. Start-ups racked up a whopping $42 billion from global investors including giants like SoftBank, Accel, Tiger Global, and others. The funding in start-ups continues to dip even till February 2023 as global VCs sit on dry powder worth $590 billion available for investment.