Policy recommendations for the G20 Entrepreneurship Action Plan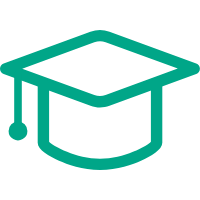 Promote entrepreneurship education and trainingromoting their formalization processes and promoting social enterprise development.
Improve entrepreneurship training courses, improve faculty capacity, and expand entrepreneurship education and training through digital technology and other innovative services.

Encourage social partners and other stakeholders to increase the entrepreneurial capabilities of potential workers and provide targeted entrepreneurship training, from the start-up to the growth of the enterprise life cycle.

Promote entrepreneurship and entrepreneurship culture among the public through education and training systems and other public and private training programs and programs.
Strengthen services for entrepreneurship
Enable entrepreneurial potential personnel to effectively enjoy the services that support the development of small and medium-sized enterprises, including policy advice, project information, business start-up guidance, financial services and follow-up support.

Develop programs such as startup incubators to provide business development services for new entrepreneurs.

Establish an entrepreneurial exchange platform to help entrepreneurs get timely access to entrepreneurial projects, market and industry information, learn good practices, especially learn from experienced and resourceful entrepreneurs and professional managers, and communicate with business partners and investors. Explore innovative ways to engage informal entrepreneurs, including linking support companies to promoting their formalization processes and promoting social enterprise development.
Help entrepreneurs address challenges and sustain business development
Further relax entrepreneurial market access, including streamlining the corporate registration process and developing simplified and reasonable procedures in accordance with national laws and regulations.

Provide appropriate and targeted monetary and fiscal measures and financial support, including subsidies, allowances, credit and tax incentives.

Encourage financial institutions, enterprises, industry associations, civil society organizations, angel investors and venture capitalists to strengthen cooperation and provide diversified financing channels for entrepreneurial activities.
Protect the rights and interests of entrepreneurs and their employees
Support entrepreneurs to fulfill their obligations as employers and strive to formalize operations.

Provide entrepreneurs with appropriate social protection and integrate their employees into the social security system.