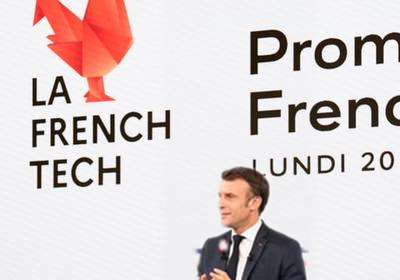 As explains the website fully dedicated to this governmental initiative, the French Tech is an initiative for French startups creating a special environment including startups, but also investors, decisionmakers and community builders. The mission of the French Tech is clear: to turn France into "one of the most attractive country for startups trying to get into business, conquer international markets and build a future that makes sense".
10 years. 25,000 startups. 500,000 direct jobs, 1 billion euros raised in 2012, and 13.5 billion euros in 2022. These figures were announced by president Emmanuel Macron when he received at the Elysée Palace players of the French Tech, startupers, investors and decisionmakers from the public and private sector, from the associative world and research world for the ten years of the French Tech programme on 20 February 2023.
On its website, French Tech develops some of the emblematic public schemes (projects, programmes or public policies) proposed by the State's players "that make the French Tech ecosystem grow and shine".
These include new programmes and specific projects:
 French Tech Health20, a programme that aims to bring out French technological champions who propose disruptive innovations in the health sector;
 French Tech DeepNum20, designed to support French startups in the digital, electronic and robotic sectors;
 French Tech Agri20, created to help technological champions emerge who propose innovations that meet the challenges of food and agriculture;
 French Tech Attractiveness Scholarship, a grant aimed at supporting projects in France that promote the ecosystem and the best startups to the target audience of foreign talent, investors, entrepreneurs and/or executives in charge of international development;
 French Tech Visa, a device that allows a simplified and accelerated procedure for non-European investors, founders and employees of startups who want to settle in France.