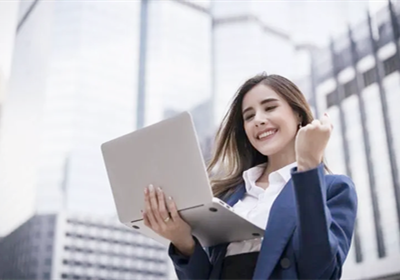 Mexico women have gained more Financial Inclusion
Many female entrepreneurs in Mexico have obtained more opportunities for financial inclusion through the business development training provided by digital networks, breaking the deadlock that enterprises suffered losses because of their lack of access to digital networks and technologies.
The community foundation in western Mexico, corporativa de Fundaciones, has designed an online project called "Mati virtual" to provide business training for female entrepreneurs in the state of Harisco and other states, aiming to broaden the business vision of entrepreneurs, increase profits, and support market expansion. Its students can not only learn how to contact customers online, but also cooperate and share business ideas with each other.
The Bureau of Educational and Cultural Affairs of the State Department (ECA) and Amazon announced the Institute of Women Entrepreneurs (AWE) program in Mexico
On February 8, 2023, the United States Department of Education and Cultural Affairs (ECA) and Amazon announced the American Women's Entrepreneurship Institute (AWE) plan to support women entrepreneurs in Latin America and Mexico to increase educational opportunities. It will provide the AWE participants in southern Mexico this year, including the introduction of seed fund competition, as well as Amazon learning services for more than 100 women entrepreneurs. The American College of Women Entrepreneurs (AWE) is planned to be established in 2019. At present, it has carried out businesses in more than 100 countries to provide women entrepreneurs with the knowledge, networks and channels needed to start or expand successful enterprises. It also serves as a diplomatic tool for the United States to open and interact with 130 countries around the world.
Britain helps Mexican entrepreneurs develop innovative financial solutions.
Britain helps Mexican entrepreneurs develop innovative financial solutions to sponsor the Sandbox Challenge, which aims to improve Mexican finance by helping entrepreneurs develop innovative financial solutions in Pratt & Whitney. It does this by helping fintech entrepreneurs develop digital and innovative financial solutions they offer.