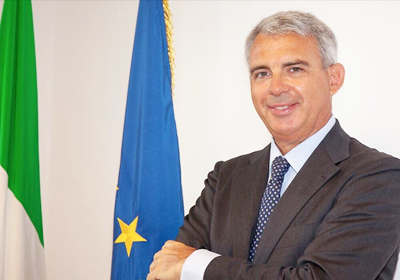 Italy's embassy in Israel, in collaboration with the Italian Trade Agency, Intesa Sanpaolo Bank, and the Italy-Israel Chamber of Commerce, has announced the opening of the second and third cycles of the Italian-Israeli accelerator program this April. Arieli Capital's innovation arm will work with the Italian Embassy in Israel to lead the international program, connecting the Italian startups with Israeli high-tech companies, industrial leaders, international corporations, investors, and academic institutions to advance proof of concept tests, R&D, investments, and penetration into new global markets.
The upcoming cycles of the accelerator program, financed by the Embassy of Italy and the Italian Trade Agency, will follow on from the success of the first cycle, also led by Arieli Capital which took place in Israel 18 months ago and helped seven Italian startups get connected to over 150 business partners and investors as well as to advance over NIS 20 million (approximately $6.25 million) worth of deals.
16 Italian startups who were admitted to the program participated in the first meeting in March. The startups represent a broad range of industries relevant to the Israeli-global markets, including agriculture, medicine, biotech, climate, energy, transportation, and more. The startups will attend an intense 10-week program in Tel Aviv where they will meet and work with leading investors and industry leaders.