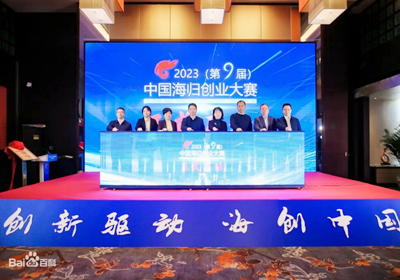 The 9th Overseas Scholars Entrepreneurship Competition China kicks off and starts online registration, the organizer said at the press conference held in Beijing on March 23.
The event focuses on high-tech and modern service industries including digital economy, artificial intelligence, blockchain, quantum technology, integrated circuits and aerospace, with a special fund of 1 billion yuan ($146.54 million) to inject vitality among overseas enterprises and more than 100 financial investment institutions participating in the event.
The competition pools open and shared innovation resources and returnee entrepreneurial strength to serve as a bridge for cooperation between science and technology finance and industry.It aims to speed up the commercialization and application of scientific projects by overseas enterprises and promote high-level innovation and entrepreneurship among returnees in the new era.