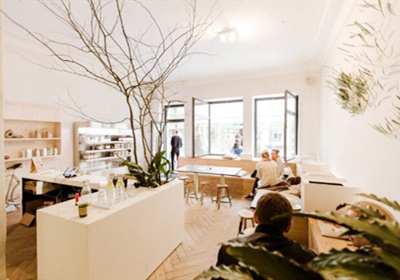 On behalf of the German government, GIZ Egypt launched the Job Partnerships and SME Promotion (JP-SME) project in Egypt jointly with its valued partners this week.
The JP-SME project is part of the Global Special Initiative on Training and Job Creation (SI Jobs) also implemented in Ethiopia, Morocco, Tunisia, the Ivory Coast, Ghana, Senegal, and Rwanda.Commissioned by the Federal Ministry for Economic Cooperation and Development (BMZ), the JP-SME is jointly implemented by GIZ and the Egyptian Ministry of Trade and Industry.The focus of the project is to create jobs and employment opportunities in Egypt in cooperation with Egyptian and international public and private partners until December 2025.
Germany has pro­posed to start two new projects in Pakistan for promoting small and medium enterprises (SMEs) of textile industry and enhancing employment through women empowerment. a three-year project started in the year 2021 to develop labour and en­vironmental standards in Pakistan's textile industry would be completed by end of the current year. The proj­ect successfully aimed at improving the competitiveness of Pakistani textile and fashion industry in the world market by improving and en­hancing labour and environmental standards.